As your local water utility provider, we strive to keep you continually updated on all matters related to your water service. If you do not find the information you need, please contact our office and we will gladly assist you!
With cold weather around the corner, it is time to make sure your home water system is ready for winter. Mobile home residents should make sure their heat tape is working and all underpinning and...
Our Board of Directors approved a small rate increase at the Feb. 13 meeting to help offset inflation. Effective with the March billing, customers with an average usage of 5,000 gallons will see...
PWSD No. 12 will begin changing out all water meters in our District beginning in late June. Our current meters are at, or past, their life expectancy for accurate readings. The new meters will...
Our Board of Directors approved a small rate adjustment at their Feb. 15 meeting to compensate for inflation. An average user will notice an increase of about $0.86 per month. This new rate will...
We recently published a newsletter that can be viewed by clicking HERE with the latest news in the District.
We are excited to announce that our new website has launched and includes all the information our community needs related to their water service. Check back often, as we will be adding...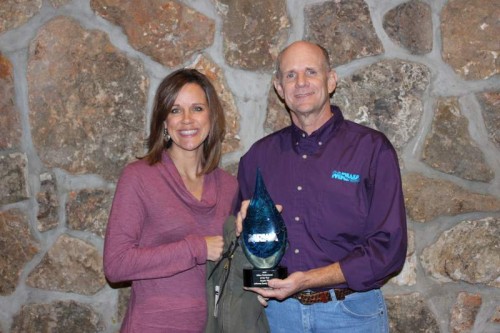 Our own Angie Hill (shown with MRWA Executive Director John Hoagland) was recently recognized as the Missouri Rural Water Association's 2015 Office Professional of the Year. The award...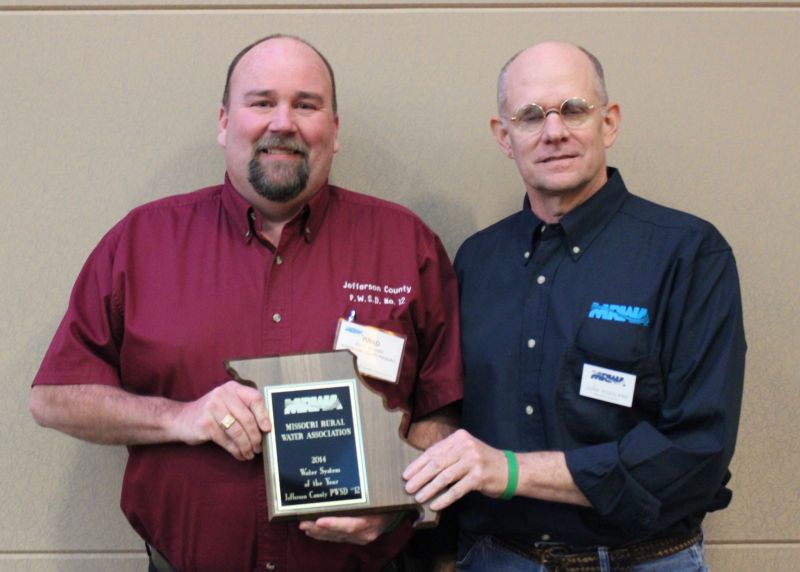 Jefferson County PWSD No. 12 was recently recognized as Missouri Rural Water Association's 2014 Drinking Water System of the Year. Shown presenting the award to District Manager, Brad Bryant,...