As your local water utility provider, we strive to keep you continually updated on all matters related to your water service. If you do not find the information you need, please contact our office and we will gladly assist you!
Our Board of Directors approved a small rate increase at the March 16 meeting to help offset inflation and increased operational expenses. Effective with the April billing, customers with an...
Our District will be working with the Jefferson R-7 Fire Protection District over the next few days to perform flow tests on various fire hydrants in our District. During these tests you may...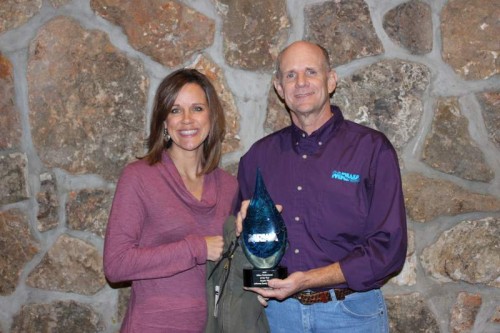 Our own Angie Hill (shown with MRWA Executive Director John Hoagland) was recently recognized as the Missouri Rural Water Association's 2015 Office Professional of the Year. The award...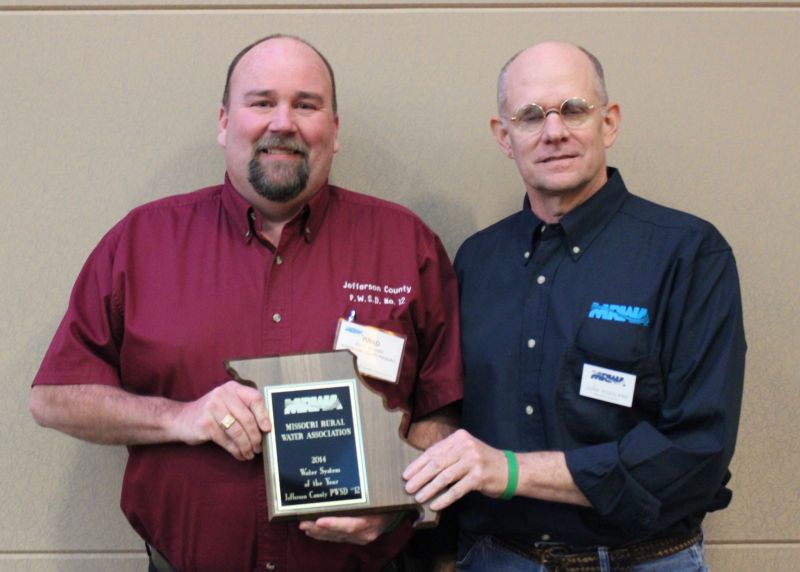 Jefferson County PWSD No. 12 was recently recognized as Missouri Rural Water Association's 2014 Drinking Water System of the Year. Shown presenting the award to District Manager, Brad Bryant,...