As your local water utility provider, we strive to keep you continually updated on all matters related to your water service. If you do not find the information you need, please contact our office and we will gladly assist you!
This season hasn't been too bad yet, but colder weather is right around the corner. Please take time to make sure your home's water system is ready for winter. Mobile home residents should make...
Effective Oct. 3, PWSD No. 12 will be changing the company we use to process credit/debit card and electronic payments as well as paperless billing. InvoiceCloud offers many useful options over...
PWSD No. 12 has partnered with the Selma Village Sewer District (SVSD) to provide administrative and billing services for the Sewer District effective October 01, 2022.
What this means:
Our Board of Directors made the difficult decision to raise water rates at the February 8 meeting to help offset the high inflation and increased operational expenses. Effective with the March...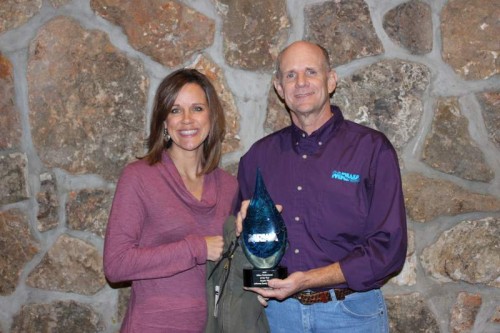 Our own Angie Hill (shown with MRWA Executive Director John Hoagland) was recently recognized as the Missouri Rural Water Association's 2015 Office Professional of the Year. The award...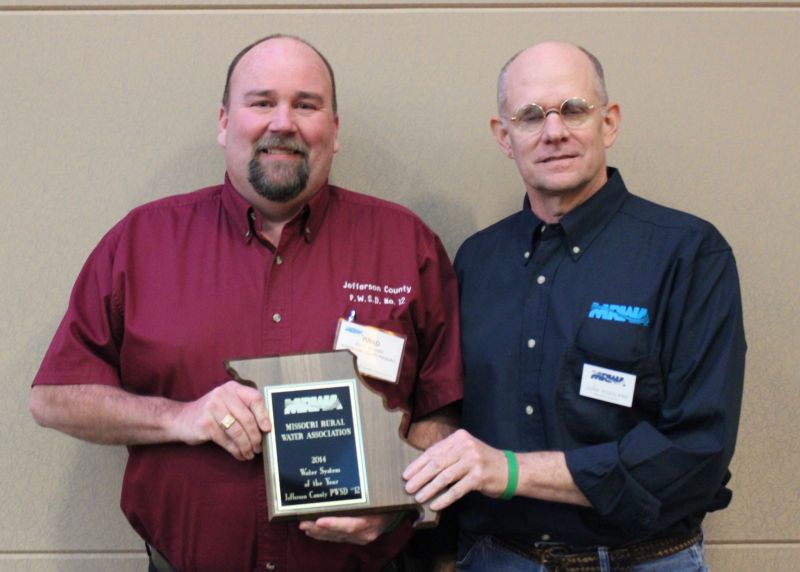 Jefferson County PWSD No. 12 was recently recognized as Missouri Rural Water Association's 2014 Drinking Water System of the Year. Shown presenting the award to District Manager, Brad Bryant,...